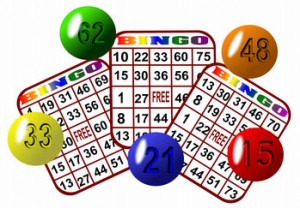 Specialty games are the non-traditional games that you can find at many of today's online casinos.  They aren't normally the first games that players think of when it comes to winning big money at the casino, but they can result in some pretty amazing rewards.  Slots and blackjack games attract the biggest number of players at virtually any online casino.  However, some players do prefer a change of pace, and for these players, specialty games can be a terrific option.  Like the more popular online casino games, specialty games also offer lots of excitement and provide hours of entertainment.  Although they aren't always available at every online casino, they are worth searching for and shouldn't be too hard to find.  The best online casino operators include specialty games because they want to appeal to every possible type of player.
The Three Main Types of Online Casino Specialty Games
1.  So, what are some of these specialty games you may ask?  Well, far and away, the most popular of the specialty games you'll find in an online casino would be Keno. Keno is a lottery-style game that involves matching numbers in order to generate wins.  The game is very easy to learn.  It doesn't require any special skills and there isn't really any kind of strategy that players would need to apply.  It is strictly a game of chance.
2.  In addition to Keno, other popular specialty games that are commonly found at online casinos are scratch cards. These kinds of instant-win games are the same as the scratch card games you might normally purchase in a convenience store.  Players buy cards in a variety of denominations and then "scratch" the cards to uncover images.  When the images match, the players receive a payout.  Scratch cards come in different formats.  They also have themes that coincide with the casino's slot games.  Like Keno, the instant-win scratch card games are a fast and easy way to earn lots of cash and prizes.  They are a great choice for players wanting an uncomplicated online gaming experience.
3.  And finally, there can't be any kind of a discussion of online casino specialty games without mentioning Bingo. Some of the many different variations of online Bingo include 75 and 90-ball games and bonus bingo.  Bigger payouts can be won by placing side bets.  Some online gaming sites offer bingo games exclusively but many online casinos offer Bingo games along with traditional casino games because they know how popular they are with the players.
Why You Should Give Online Casino Specialty Games a Try
Specialty games shouldn't be overlooked if you're looking to win some cold, hard cash and great prizes.  These games are as secure and trustworthy as any of the other games offered at the casinos.  They are tested regularly to ensure consistent fairness.  They can also help to break up the monotony when playing some of the more traditional casino games.  If you still aren't convinced that specialty games might be a good option for you, why not try playing them for free?  Most online casinos will let you play specialty games as much as you like.  You only need to make a deposit if you decide that you'd like to compete for real money rewards.