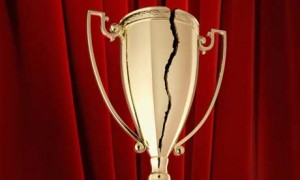 Popular online casinos are difficult to define.  In the broadest terms I suppose that a popular online casinos are the ones with the largest number of registered members.  This definition is not inaccurate, however it doesn't take into account the niche online casinos that can be extremely popular, but appeal to a smaller pool of players.  The nature of the internet makes it possible for online casinos to encourage membership from players throughout the world.  We'll take a closer look at the steps these casinos take in order to increase their popularity and gain the members.  These same rules apply to the online casino sites that cater to specific types of players.
6 Key Elements of Popular Online Casinos
In order to gain the biggest number of members, popular online casinos need to offer services that will appeal to players worldwide.  Some of these services include the following:
– Multi-Language Support:  Popular online casinos provide software and support in many different languages.  When a player has a question or concern, they want to be able to communicate that to the casino.  By employing support agents that speak different languages, the casino is demonstrating that they care about their players and are committed to meeting their specific needs.  So, while there might be an online casino that is very popular in Germany, if their software and customer support is only available in German, they won't be able to attract as many players as one that supports multiple languages.
– Multi-Currency Support:  Similar to language, by offering a range of localized payment options and allowing players to gamble in their native currency, a casino is able to attract a substantially larger number of members.
– Fast and Easy Payouts:  The most popular online casinos know that to stay popular they need to provide players with their winnings, fast!  Offering a wide range of deposit and withdrawal options is key.  Localized payment methods are also a great way to rate high with players.
– Competitive Bonuses:  Players are always on the lookout for a great bonus to help beef up their bankroll.  Savvy players know that they need to do their research in order to determine the real value of a bonus before they start playing.  Popular online casinos not only offer generous bonus amounts, they also keep the wagering requirements to a minimum!
– Variety:  Popularity can come and go in the blink of an eye.  In order for popular online casinos to remain popular, they need to stay up-to-date by offering new games and new technologies.  One of the latest trends in online gambling is mobile casinos.  The best online casinos will give players an opportunity to play their games on computers, smartphones, and tablets.
– Branding:  Sometimes simply knowing that other people find something popular can make something even more popular.  The biggest online casinos allocate massive amounts of money to pay for TV and radio advertising, sponsorships, licensing agreements, and more.  Branded casinos appear far more legitimate to potential players.
Why You Should Play at Popular Online Casinos
Although "popular" doesn't necessarily mean "best," it's pretty safe to say that the most popular online casinos are very likely superior to others in some or all of the categories listed above.  Players have far too many options available to them to feel that they need to stick with a less-than-impressive casino.  By choosing one of the popular online casinos you'll likely receive the high level of service and care you deserve as a loyal member.