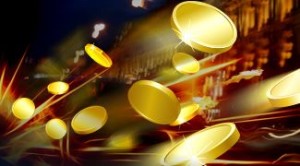 Game specific bonuses are the types of bonuses that players can use to play certain games at online casinos.  They differ from other online casino bonuses in that you can only use them to play these specific games.  Playing any other game will not count towards satisfying your wagering requirements.  Anyone who has played at online casinos with any regularity is probably already aware of the variety of bonuses that are offered to players.  The bonuses are one of the main ways that the casinos entice new membership and encourage existing players to deposit more money.  Although these online casino bonuses have some similarities, there are important differences that players need to be aware of before making a deposit.  A failure to understand the rules that pertain to game specific bonuses and other types of special promotions can lead to a great deal of frustration.  It can also prevent a player from being able to withdraw winnings.  Thankfully, that can all be avoided simply by taking some time to learn the conditions that are applied to each bonus offer.
Why Game Specific Bonuses are So Common
If you spend even just a small amount of time comparing the Welcome Bonuses at most online casinos you will quickly discover that the majority of these are game specific bonuses that are limited to slots. Occasionally game specific bonuses for new players will also be offered to cater to blackjack and video poker players as well.  If, for example, your favorite online casino game is craps, you may find that there are few, if any, bonuses that you can use to increase your bankroll.  The reasons for this are simple.  The casinos know that the majority of players tend to favor slots, blackjack, and video poker games when they play at the casino.  So, for this reason, game specific bonuses can be very effective in attracting new players.  Another reason why the casinos tend to stick with game specific bonuses is because it allows the casinos to control how much of an edge they are willing to give the players.
Alternatives to Game Specific Bonuses
Generally speaking, you will not find game specific bonuses for games like roulette.  This is because the bonus would increase the player's bankroll, allowing them to make even or odd bets that reduce the house edge considerably.  And even though it is important for players to feel as though they can win, in order to make money, the casino needs to maintain an advantage when it comes to the odds.  In order to keep all players happy, sometimes the casino will forego the game specific bonuses in lieu of an "all games" bonus.  "All games" bonuses allow players to play any game they choose at the casino.  However, the amount of bonus money offered, and the wagering requirements will often be adjusted to keep the odds in the casino's favor.
The Final Word on Game Specific Bonuses
Just because the casino offers you a bonus, it doesn't mean that you have to accept it.  Always read the terms and conditions that apply to any bonus before you make your deposit.  If the wagering requirements are too high, you're likely better off not taking the bonus at all.  That being said, one of the advantages of game specific bonuses is that the amount of money the casino offers tends to be much higher than "all games" bonuses and it will give you more money to play with than if you didn't take any bonus at all.