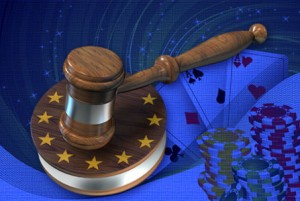 When it comes to online gambling laws, it's the player's responsibility to familiarize themselves with the legislation on both a state and a federal level.  Historically speaking, each state regulated all forms of betting within their borders.  However, because these regulations differed to a large degree, Congress took control over the statutes pertaining to interstate commerce.  The majority of these laws were enacted before there was such a thing as online gambling.
Over time, online casinos became more popular and widespread.  Most of them are established overseas, which has made it extremely difficult to enforce any violations of online gambling laws.  This is the best way to avoid any United States law that regulates online gambling. Because the United States lacks the authority to extradite in these cases, there is no feasible way for them to enforce these laws offshore.  Consequently, online gambling is considered to be a bit of a grey area in terms of the law.  For example, although online wagering is technically prohibited throughout much of the US, the fact that the casino operations are based outside of the country make it virtually impossible to prosecute, let alone convict, individual players.
Online Gambling Laws and Players – Enforcement
There are more than 70 countries that allow online casinos to conduct business within their borders.  This includes Australia, South Korea, Finland, Denmark, Germany, France, parts of Canada, and New Zealand.  When you decide to register as a real money player at one of these online casinos you will be required to accept the casino's terms and conditions.  Part of these terms and conditions generally state that the player "warrants and represents" that they meet the legal age of majority requirements of the state in which they reside.  Furthermore, the player must accept the responsibility for determining is legal within their state borders.  In the event that gambling is illegal, any winnings could potentially be forfeit.
The US Wire Wager Act makes it against the law for any other country to transmit bets via electronic wire (including the Internet) to areas where gambling is prohibited.  This means that if a casino operating from the United Kingdom allows a US player to wager on their games, they are breaking US online gambling laws.  The reality is, however, that the United States doesn't actually have the authority necessary to prosecute someone from another country.   Since players are seldom ever prosecuted too, the Act is, for the most part, pretty unenforceable.  And while this may seem like good news, the downside is that should one of these offshore casinos decide to steal a player's winnings, the player won't have the option to sue the casino if the online gambling laws state that it is illegal in their home state.
Regulated casinos within the United States is a very new phenomenon.  There are currently just three states in which online gambling is completely legal: Nevada, Delaware, and New Jersey.  These three states are required to follow very strict guidelines and meet all necessary regulations to ensure that the online casinos don't violate the law.  Gamblers who play at these licensed casinos can be assured of fair odds and prompt payment of any and all winnings.  Online gambling laws are evolving all the time and will continue to do so as more states come online.  Players who have questions about the legality of online gambling in their jurisdiction are encouraged to consult a reputable source.