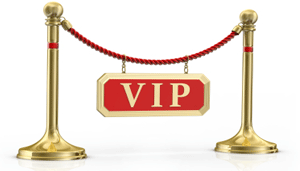 Cashback bonuses are a specific type of bonus offered by online casinos to attract new members and to reward existing members for their loyalty.  Cashback bonuses are just what the name suggests.  The casino returns a percentage of a player's loses.  The bonus is usually in the form of credits or cash, which can then be used to place additional wagers at the casino.  Cashback bonuses are extremely popular because they provide a measure of "risk-free" gambling.  Although they are frequently given to long-time members of the casino, with so many casinos fighting to get new players in the door, cashback bonuses are occasionally offered to new players as well.
Cashback bonuses are a way for casinos to thank players and encourage them to redeposit.  The amounts of these bonuses will vary depending on the type of software used by the casino, and how their promotions teams targets their members.  Cashback bonuses are rarely tied to wagering requirements.  They won't make a player rich, but they can be a great way to help recover from what could otherwise be a devastating loss.
In land-based casinos, cashback rewards are often given in the form of comp points or VIP services.  They can be used for room upgrades, meals, and perks other than actual cash.  At an online casino, it's possible that the bonus might distributed as cash or credits once a week or every couple of weeks.  Generally speaking, the more a player spends, the more cashback money they receive.
Some cashback bonuses are applied automatically, and some require the players to submit a request with the casino's cashier in order to claim them.  In order to determine how much you would need to wager in order to receive a cashback bonus you must read the terms and conditions.  They will include critical information such as the wagering requirements, eligible games, and whether or not there's a cap on the offer.  In some cases the casino will set a maximum cashback amount and they may also require a minimum amount in the player's account before paying out.  All of this information should be set out in the terms and conditions.
Be careful not to accept a cashback bonus until you've determine that it will actually be beneficial.  You may find that taking it is not worth risking you eligibility for other promotions the casino may offer.  If you're just trying to extend your bankroll and don't plan on re-depositing often then a cashback bonus is probably as safe bet.
Types of Cashback Bonuses
Casinos offer cashback bonuses in the form of cash or credits. Cash rewards are generally paid at a lower rate than casino credits.  So, if you are planning to re-deposit, stick with the credits so you can benefit from a higher bonus percentage.
Cashback Bonus Values
When looking for cashback bonuses you'll want to keep an eye out for the most lucrative offers.  Look for an online casino that will give you a range of offers so that you can benefit the more you deposit.  Pay attention to the bonus percentage as well.  Some online casinos are more generous than other.  Smaller percentages are usually in the 20% range, whereas some can go to 50% and above.
VIP Cashback Bonuses
Sometimes online casinos will award cashback bonuses based on a players VIP level.  Higher percentages are offered to gold or platinum level players.  Therefore, the higher the player climbs on the VIP ladder, the bigger the awards they can expect to receive.
Frequency of Cashback Bonus Payouts
Cashback bonuses are usually paid out on a weekly or monthly basis.  Monthly payouts can be frustrated due to the wait, but the casino will generally compensate for this delay by offering a larger bonus percentage.