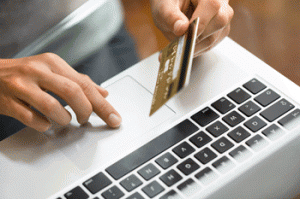 In order to generate maximum revenue operators will try to offer their players the best online casino payment methods.  When it comes to deposit and withdrawal methods, players are mostly looking for speed, security, convenience, ease, and small fees.  And, while there are a multitude of online casino payment methods available, there are only a few that are considered to be the best by players the world over.  The online casino payment methods that are most popular with online gamblers are credit cards, the PaySafeCard, and also Neteller.  We take a closer look at these top payment providers and more below.
Online Casino Payment Methods – Credit Cards
It should come as little or no surprise that credit cards, namely Visa and MasterCard, are one of the most favored online casino payment methods.  The reason for this is simple; players are very familiar with credit cards and use them frequently in their day-to-day lives for any number of purchases.  They are convenient because most people already have one or both of these cards in their possession, they know how to use them, and there are little to no fees applied to the transactions depending on the agreement the player has with the credit card provider.  Even in cases where there is a fee, in most cases the fee is nominal.
Online Casino Payment Methods – PaySafeCard
Widely available throughout Europe, PaySafeCard is an extremely popular pre-paid card solution.   PaySafeCard users can process payments by using the unique 16-digit PIN numbers associated with each card. Players can purchase cards in the exact dollar amount they desire.  These cards are considered to be one of the more secure online casino payment methods due to the uniqueness of the PIN number, which makes it virtually impossible for the funds to be intercepted by a 3rd party.
Online Casino Payment Methods – Neteller
Neteller is a very well-known brand and can often be found listed on the cashier pages of many online casinos.  Neteller's long history as an online payment processor makes it a logical choice for online casino players who enjoy instant transfers and complete privacy when it comes to their online financial transactions.
Online Casino Payment Methods – MoneyBookers
Formerly known as Moneybookers, Skrill is another one of the top online casino payment methods.  Players can fund their Skrill account using a traditional method, such as a bank account or credit card.  The transaction itself is carried out via e-mail.  The level of anonymity this service provides, and the ease of use make it a popular option with players.
Online Casino Payment Methods – Ukash
Ukash is a voucher-based payment option favored by many online gamblers. The process is very simple and the account can be funded with cash.  Similar to PaySafeCards, UKash provides users with a unique 19-digit code they can use to enter when performing financial transactions at an online casino. Once the account has been funded, transfers can be processed almost instantly.
Online Casino Payment Methods – Popularity by Country
The popularity of online casino payment methods listed above vary from one country to the next. Besides credit cards, namely Visa and Mastercard, which are the most popular in every country, other popular methods in 8 different countries are listed below.
Australia: Ukash, Neteller, Skrill, Poli, CitadelDirect, Skrill
Austria: PaySafeCard, Skrill, Neteller, ClickAndBuy
Canada: InstaDebit, EcoCard, Ukash, E-Check, CitadelDirect
Germany: PaySafeCard, Skrill, Giropay, Sofort, Neteller
Netherlands: iDeal, Skrill, Neteller, ClickAndBuy, PaySafeCard
Sweden: Neteller, Ukash, Skrill, PaySafeCard, Instant_Bank
Switzerland: PaySafeCard, Neteller, Skrill, MoneyBookers, EcoCard
United Kingdom: Neteller, Skrill, PaySafeCard, Ukash