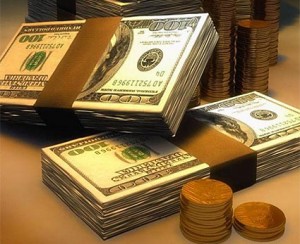 Picking the best online casino banking option to use when playing at an online casino can be quite a challenge. No matter what method you consider, bank transfer, e-wallet, credit cards, etc., they all offer benefits. At the same time, there can be drawbacks such as privacy issues, processing delays, and exorbitant fees can make the selection process more difficult. If you're searching for an optimal way to manage the transactions to and from your online casino account, just browse through this guide and you'll get a clear indication of the advantages and disadvantages related to the most widely available, popular methods for deposits and withdrawals.
NETELLER: #1 Pick
When it comes to online casino banking transactions, NETELLER is the player's top pick. NETELLER was established in 1999 and there's no cost to join. Funding your account is easy and it can be done via international bank transfer, credit card and local e-wallet providers. Some fees can apply so be sure to read the terms carefully prior to funding your NETELLER account. Money can be transferred to your casino account instantly and once your account is sufficiently verified, withdrawals can be processed instantly as well.
Another factor setting NETELLER apart from its online casino banking competitors is their Net Prepaid MasterCard®. With this service you can collect your winnings right away without the need to wait on a bank transfer. There's no charge if you spend the funds in your NETELLER account providing that the merchant supports MasterCard®. Or, if you prefer, for a nominal fee, you can withdraw your money from an ATM. There's no annual fee to use the card, and never have to worry about overdrawing on your account.
Using NETELLER for your online casino banking also opens the door to unique promotions, from NETELLER's own seasonal cash prize giveaways to reload bonuses on NETELLER deposits from certain casinos. Members will also benefit from the Rewards Points program: every time you move money in or out of your account you will earn 1 reward point for each USD or equivalent.
NETELLER features a top-drawer VIP program that offers additional benefits such as cash-back rewards of 0.5% extra every month, no-cost withdrawals, ten free deposits via credit card per month and as low as 1.25% in Forex fees.
Skrill
Previously operating under the brand name, Moneybookers, Skrill is a very popular online casino banking e-wallet provider that is available in many online casinos. A Skrill account allows players to easily transfer money to and from multiple casino accounts. Users can transfers funds to Skrill via bank draft (electronic transfer, cheque, or debit card) or by way of an international wire transfer, free of charge. Credit card deposits are also accepted, but these carry a small 1.9% transaction fee. Paysafecard voucher are available for a 5.50% fee.
Skrill also makes it possible for players to reverse money back to their bank accounts anytime, at no charge, or they have the option to use the funds immediately by way of the Skrill Prepaid MasterCard. With this service users can spend their winnings wherever the merchant accepts MasterCard. There is no charge for this service. Users can also opt to withdraw funds for a modest flat fee from any ATM. The care does require an annual fee payment of €10/£8.13.
Credit card online casino banking
Most online casino players prefer to deposit funds directly to the casino using one of the major international credit cards such as Visa and Mastercard because, for the most part, they are universally accepted deposit methods. In the event that you possess a credit card that is specific to your particular region, you'll need to find an online casino that offers localized payment options.
By using credits cards for online casino banking players don't need to sign up with a third-party payment provider and the majority of deposits are made instantly. The drawback is that in order to use the card players must submit sensitive personal data with each deposit. Furthermore, some casinos will not allow withdrawals to credit cards. So, in order to withdraw funds users may have to register with an e-wallet or initiate a bank transfer or request a cheque, both of which can take a considerable amount of time before the funds are received.
Some of the payment processors that service the online casinos apply a fee to each credit card transaction. Before using a credit card for your online gaming deposits, be sure to carefully review the terms of use, which are frequently posted on the casino's cashier page, in order to fully comprehend which fees, if any, may apply.
Bank transfers
One of the most trusted and reliable payment systems available for online casino banking is bank transfers. Online casinos have used this method for years. There are many different types of bank transfers; international wires, ACH transfers in the United States, and SEPA transfers within Europe. An increasing number of banks also support direct transfers from one account to another online.
The biggest drawback when it comes to bank transfers for online casino banking is the amount of time it takes to process a transfer. It doesn't matter if you're trying to deposit or withdraw funds, either way a bank transfer takes a minimum of one business day to clear. Often it takes even longer. This is because the casino needs to handle each transfer manually.
Cash vouchers
A large number of "cash voucher" options are becoming more commonplace for online casino banking. This services makes it possible for players to make their online casino deposit with cash. Some of the better known cash voucher services include Ukash, CashU, and Paysafecard. There are even more brands offered in specific regions. Cash vouchers can be purchased in retail locations and, depending on the brand, you might also be able to acquire them from certain public terminals. Once you've paid for your voucher, you'll get a code, which you will then enter via the casino's cashier platform. Deposits generally clear instantly. If the voucher has a remaining balance it can be used at a later date.
Although they are both safe and convenient for online casino banking, cash vouchers are among the most costly of the deposit methods offered at an online casino. The providers charge a fee at the point of sale time of sale and the online casino will apply an additional fee at the time of deposit. These fees can really chip away at your bankroll. This is particularly true if you are a small stakes player.