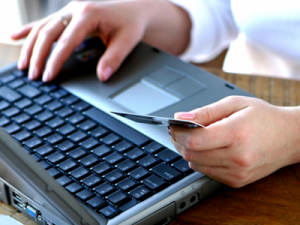 Renowned UK online gambling destination, Ladbrokes, has joined forces with Paypal, the premier online payment system.  Paypal will be integrated into the bookmaker's mobile platform.  This marks the first time that online gamblers will have the opportunity to use Paypal to fund their accounts.  These funds can be used to wager on sports and casino games such as blackjack and poker.
Paypal Option Will Attract More Players
Sports betting is a huge attraction right now thanks to the widespread popularity of the World Cup.  But this spike in activity is seasonal.  A more long-term increase is expected thanks to this new partnership between Paypal and Ladbrokes.  The fact that Paypal is so widely used and trusted means that players are sure to flock to the online gambling establishments that offer this payment solution.  Paypal has a long history and previous partnerships with huge online entities like eBay lend even more credibility to the brand.  Online gamblers appreciate the convenience payment solutions like Paypal provide.  They also appreciate the anonymity.  When you use Paypal, no personal financial information is provided to the online gambling establishment.
Ladbrokes 2.0
The integration of Paypal into Ladbroke's mobile platform is one of many recent upgrades that have been made to the bookmakers' site.  Ladbrokes has implemented a number of changes in an effort to upgrade the online gambling user experience.  One of these new features is a faster loading speed.  This enhancement is particularly timely given the urgent need to support World Cup wagering and results.
Why Paypal  and Online Gambling Will Succeed in the UK
Research indicates that at least one third of UK residents use Paypal exclusively when conducting online purchases.  These studies also suggest that these users rely on Paypal heavily.
Mobile applications represent big business in the United Kingdom due in large part to the widespread availability of 3G and Wifi access.  Paypal's interest in the partnership with an online gambling mobile application is indicative of the growing popularity and rapid adoption of such applications by the general public.
Online Gambling Made Safe and Easy
Paypal will be a very appealing option for online gamblers in the UK.  These players will no longer have to make a special trip to their local bookie in order to wager.  This not only saves precious time, but also serves to protect the player's privacy.  With Paypal, players are never required to expose their valued financial information to an unknown third party.
Paypal features built-in security that ensure all members have a safe environment in which they can deposit and transfer their funds electronically.  Paypal's long history of providing safe and secure transactions has made them the undisputed leader when it comes to online transactions.  In many cases, players choose online gambling over land-based casino gambling because of the level of convenience it provides.  Consequently, the partnership between Ladbrokes and Paypal makes perfect sense.  Through this partnership, online gambling enthusiasts can enjoy the safety and security as well as the comfort and convenience of mobile gaming.