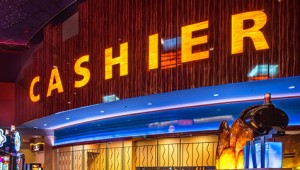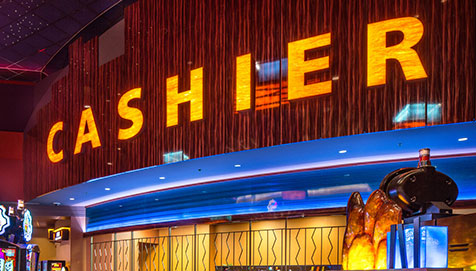 A major concern shared by players at online casinos is whether or not they will receive their online casino winnings. This is a legitimate concern. After all, with very few exceptions, online casinos are unregulated. It is not uncommon for them to disappear, leaving disgruntled players out of pocket. That being said, there are many operators who are in it for the long haul and who understand the importance of not only paying players, but paying them promptly. By exercising a little precaution, players are able to significantly reduce the risk of encountering any difficulties when collecting their hard-won cash.
Step One: Do your research
Anyone who believes that ignorance is bliss should think twice before playing at an online casino. Knowledge is power and learning what to expect from playing at an online casino is almost as important as knowing how to play the games themselves. Your first stop should be the casino's website. More often than not, it will be packed full of useful information, inluding information about caching in online casino winnings. Before you register, check to see what level of customer support they provide. Ideally, service will be available via email, toll-free telephone, and live chat. Test them out. Send an email and track their response time. You should never have to wait more than 24 hours for a response and if you do, move on. Look for instructions on how the cash-in process works, how long you might have to wait to receive your online casino winnings. Also verify what deposit and online casino winnings withdrawal methods they support and whether or not there are any fees that will be applied when you withdraw the online casino winnings. And lastly, confirm if funds are taken from your account immediately or if there is a hold, and if there is a hold, how for how long will the funds be held.
Another valuable source for information are gambling forums. These forums will allow you to benefit from the research and experience gathered by seasoned gamblers. If a casino is playing games or behaving in any unusual or suspicious activity, they are likely to discover it first and are known to be vocal when it comes to a lack of satisfaction. If you don't see any posts related to your casino of choice, create a post of your own and solicit feedback. However, make an effort to read through previous posts firsts as forum members are known to be somewhat impatient with other users who fail to do their own research before seeking advice.
Step Two: Keep a record of your deposits and online casino winnings
Once your homework is complete and you've settled on a casino with a solid reputation based on good customer service, and little to no fees for cash-ins, you can proceed to making a first deposit. It's always a good idea to develop consistent habits right from the start, so document your first deposit and if you made your deposit using a credit card, make sure you verify your purchase. Be on the lookout for double charges, especially in the event that one of your deposits is declined. Take note of the date that you made your purchase, the time, the casino you are playing at, the total amount of the deposit, and the credit card you used to make the transaction. In the event that you spot an error, contact the credit card company or e-wallet provider and the casino right away. Include all of the information you have documented relating to the transaction and submit it via email so that you have a written record of the dispute. Do not include your full credit card number in the email. For example, simply state "credit card ending in "****0909″ as you don't want to run the risk that your email could be intercepted and used by an unrelated third party hacker. Save a digital copy of the email and print an extra copy just to be safe. Oftentimes these cases can be resolved quickly and without further incident, but at the time it can be rather alarming and being prepared is your best defense.
Step Three: Understand the online casino winnings cash-in process
When it comes time for you to cash-in your online casino winnings, make sure that you follow the casino's withdrawal procedures to the letter. Keep a clear record of every step of the transaction: dates, times, amounts, and keep a copy of any and all email communications between you and the casino as it pertains to your online casino winnings withdrawal request. This is critical, because the casino staff are human and can make simple clerical errors, and because technology isn't infallible. Once you've made numerous transactions at a casino the chances that something might go wrong are limited, but if it's your first withdrawal, mistakes can, and sometimes will occur. Depending on the amount of the cash-in, the casino may request that you fill out and sign a form. This form would likely document all of the purchases that were made before the online casino winnings withdrawal request was made. Once completed, you would then need to return the form via fax, accompanied by a copy of both sides of the credit card used to make the transactions, as well as a copy of some form of photo ID, such as a passport or driver's license. This is pretty standard and the casino will not release any funds until this requirement has been met. Keep a copy of these forms for your personal records and make a note of the date and time you transmitted your information via fax. When procedures are carefully followed you should have no trouble collecting your cash.
Step Four: In case of emergency
Sometimes, due to no fault of their own, a player can encounter difficulty collecting their online casino winnings. If such a situation should arise, the first step in resolving the issue is to deal with the casino and the credit card or e-cash provider directly. When doing so, it is recommended that you keep your cool. Being diplomatic but firm can work, but not always. As before, document every step and all communication. If all else fails, you can try enlisting the help of a Players' advocate to collect your online casino winnings. Organizations such as the Online Players' Association will assist their members who are experiencing difficulties and players can also submit complaints to online casino watchdog sites, which serve as mediators in cases where there is a dispute between players and the casino.
Like anything else in life, there's no guarantee that your online gambling experience will be trouble-free, but, if you're proactive, informed, and well-prepared, you should always be able to collect your online casino winnings and it can be an extremely entertaining and rewarding pastime!