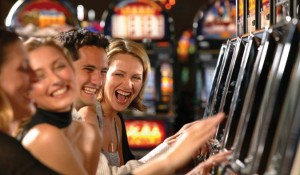 Every day, millions of casino players the world over access online casinos to satisfy their gambling desires.  The multitude of casinos one can choose from can make it extremely difficult for novice players to determine which one is the best choice and offer the best return for their money.  There are many things that savvy players should consider before depositing a single dollar.  The tips provided below have been gathered from seasoned pros who understand the ins and outs and ups and downs of the various operations.  By following this expert advice, new players will find themselves not only a safe and reliable gambling destination, but they will also benefit from the best games and bonuses.
A primary consideration when selecting online casinos should be whether or not the site has been registered and licensed.  This will ensure that the online casino operates legally and complies with all of the gambling laws that pertain to the jurisdiction in which they are licensed.  A further indication of the casino's legitimacy is to seek out approvals from regulatory bodies such as eCOGRA.  A seal from eCOGRA, for example, indicates that the site has not only met industry standards, but that it offers fair games as well.
Once a player has completed this stage of cursory review, he/she can start checking under the hood.  There are many different software providers; some good, some bad.  New players are advised to take a conservative approach and narrow their initial focus to some of the bigger names in the industry like Microgaming, Real Time Gaming, and Playtech.  This is not to say that other gaming providers don't offer excellent gaming platforms, it's more of a matter of trust and reliability.  Those things are earned and demonstrated over time and these online casinos have long histories of providing both of these essential elements.  Each provider will have their own unique suite of games and each brand will feature their own set of promotional incentives.  The quality of the service provided at each casino will also vary.
Once a player has determined their choice of casino software, they can then begin comparing the individual offerings at each of the various online casinos that utilize their preferred software platform.  Sites will often list the games included in the software package, so if there's a particular game desired, a simple check to ensure it's included in the suite of games is all it takes.
Online Casinos – What Bonus is Right For You?
Next up is the size and nature of the bonus incentives.  While a particular offer might seem hard to resist at first glance, players must take the time to review the terms and conditions so that they are making the most informed decision possible.  They will need to compare things like wagering restrictions, qualifying games, as well as the withdrawal clauses at various online casinos.  Identifying if the casino has a lucrative loyalty program will help to ensure satisfaction in the long run.
In the event an issue should arise, players should consider the quality of the customer service provided.  The online casino should offer easy access to their support services via email, phone, and, ideally, live chat.  Depending on where a player resides, the option to receive support in certain languages might also be a key determining factor.
Following these guidelines is a great way to ensure long-term online gaming satisfaction.  If you're pressed for time or unsure about how to apply any of the information above, a great shortcut is to read online casinos reviews written by industry experts.  A simple online search will provide tons of reviews, many from insiders who are more than happy to guide players to safe, entertaining gambling destinations.