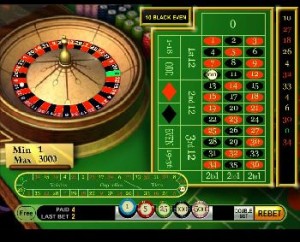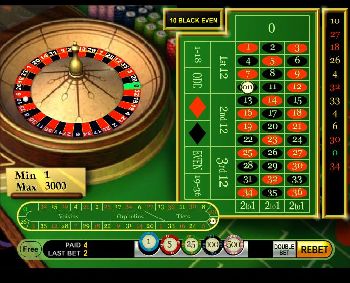 Roulette tournaments are a great way to ramp up the excitement level of your regular game play.  Roulette tournaments operate in a way that is similar to slots and blackjack tournaments.  When you engage in roulette tournaments you are competing with other players throughout the world to determine who can wager more than anyone else within a prescribed period of time.
How Roulette Tournaments Work
Usually there is more than just won winner.  Instead, the casino will post a leaderboard that tracks the wagering levels of the top players throughout the competition.  Often, at least five, and as many as ten players will qualify for prizes.  The leaderboards allow players to monitor their progress throughout the tournament, letting them know whether or not they will need to keep wagering in order to secure one of the top placements.
Total wagers isn't the only way to determine a player's rank.  Some casino's offer roulette tournaments that evaluate your total winnings. Players tend to prefer these kinds of tournaments because they consider them to be fairer.  Some roulette tournaments will even consider your total winnings compared to your total spend as this gives novice players as big a chance to win as it does experienced players.
Benefits of Playing in Roulette Tournaments
Roulette tournaments do more than simply add more excitement.  They also give roulette players the opportunity to increase their odds of winning.  When playing many games, as you do when you participate in roulette tournaments, you not only benefit from a 97.3% payout (as you would expect in a game of European roulette), you also receive tournament winnings.  In total, this brings your return rate above 100%, which is a great way to "beat the house."
Roulette tournaments also give players an opportunity to become part of a community.  When you register for the tournament you will choose a nickname that will be used for the leaderboard.  The more tournaments you play, the more familiar you will become with the other players at the table.  Online chat lets you communicate with these players throughout the tournament as well.  Through chat you can trash talk the other players and brag about your wins, but you can also use it to trade tips and ultimately form friendships.
Some online roulette tournaments offer massive prizes.  It's not unusual to find a roulette tournament boasting payouts of $10,000 or more for top ranking players.  These winnings are generally doled out to the top ten or twenty players.  The higher you rank, the more you get.  The highest ranking players can take home as much as $2,000 or more in a single tournament.
Roulette tournaments are invariably played on European roulette tables.  These tables have a single zero, as opposed to American roulette tables which feature two zeros.  Roulette tournaments are more commonly hosted by online casinos.  Some land-based casinos may host a special tournament, but they are far less common.
How to Get Started Playing in Roulette Tournaments
Like slots and blackjack tournaments, participating in roulette tournaments is very easy.  If you are already registered at the casino you can just click on the opt-in button.  Then, play as many rounds as you can for the duration of the tournaments.  Check the leaderboard frequently to see how you're stacking up against the competition.
If you haven't tried playing in a roulette tournament before, it's definitely something to consider.  They offer non-stop excitement, a great communal experience, and outstanding financial rewards!