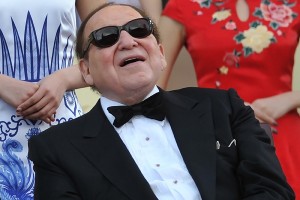 Last fall, when Sheldon Adelson first began waging his war against legalized online gambling within the United States many people found his stance confusing and profoundly misguided. After all, with the exception of Sheldon Adelson, the gambling industry unilaterally supported the notion of gambling being extended to include Internet-based gaming. Adelson's position in this matter was is further confounded due to the fact that it comes from a man who amassed a substantial fortune from land-based gambling operations.
Surprisingly, just 6 months later, Sheldon Adelson has managed to make serious inroads in blocking the legalization of gambling. In late 2013, supporters of online gambling made considerable headway with states such as New Jersey, Nevada and Delaware offering regulated Internet gambling within their borders. It was expected that the huge revenues and tax income generated post-launch would serve as a massive incentive for other states to follow suit. However, by June, efforts in California and other key states stalled and although Sheldon Adelson is no closer to bringing about a federal ban on online gambling, they have similarly failed in creating a regulatory plan for online gambling on a federal level.
Sheldon Adelson has wasted no time capitalizing on his momentum. According to the Wall Street Journal, Sheldon Adelson has been successful in persuading the casino industry's most influential lobbying group, the American Gaming Association (AMA), to cease supporting efforts to regulate online gambling. Prior to this, the AGA's actively supported online gambling from as early as March 2010. This support created a major rift among the most important members of the group. Insiders suggested the change not only curtailed the AGA's impact in Washington, but also negatively impacted plans to support regulation of online gambling at a state level.
Sheldon Adelson seeks help from prominent casino operators
Sheldon Adelson has also enlisted other prominent casino operators like Steve Wynn and former politicians like George Pataki to lend their support to his cause. Recently he has enlisted the support of Democrat and former mayor of San Francisco, Willie Brown to oppose online gambling in California. It doesn't help matters when the casino revenues being generated in New Jersey have fallen substantially below expectations. This disappointing fact will potentially discourage other states from embracing online gambling as a means to solving budget concerns. In April, New Jersey revenues dropped to $11.4M, a far cry from the $180M predicted by Governor of New Jersey, Chris Christie. What's the reason behind this great disparity? According to the president of France's Internet gambling regulator, Charles, Coppolani, "The fad is over." The advancement of regulated online gambling in California also seems to be lagging due to competition with tribal casinos, many of which have opposing interests.
While Adelson isn't entirely responsible for the recent setbacks, he has managed to turn the tables to a certain degree. He's put online gambling proponents on the defence and has been a catalyst for increased public debate on the key issues associated with online gambling such as underage gambling, cheating and addiction (all of which are factors that apply equally to the land-based casino he operates). Even investors seems to have lost their enthusiasm. Caesars Acquisition Company, a subsidiary of Caesars Entertainment, has experienced a 26% drop in stock since March, trading at $12.08.