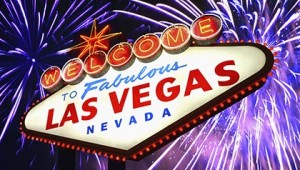 Although it may be argued that nothing can truly compare to the actual sights and sounds of the land-based casinos experience, it could be debated at least that both of these enterprises share some common qualities and each has its own high and low points.  For example, both online casinos and their land-based counterparts offer players the opportunity to place real money bets.  Each one also offers a wide selection of games including blackjack, slots, craps and video poker.  That being said, there are some major differences.
A select number of online casinos feature live dealers who interact with the players via webcam.  However, it's much more common that the "dealer" is computer generated, and the outcome of the games are determined by a random number generator.  The upside is that it allows for faster play.  Depending on the software, you can play in excess of 1000 hands of blackjack an hour using the auto-play feature based on optimal strategy.  You can also review previous hands and outcomes.  Random number generators guarantee fair play and third party auditors ensure that the games are tested regularly.  The results of these audits are often made available to the public via the casino's website.
Financial transactions are handled differently at an online casino.  At land-based casinos there is a cashier located within the casino where you can easily purchase or cash in your winnings. Depositing and withdrawing funds to and from an online casino may require the use of a third party payment processing service known as e-wallets.  Deposits are usually instantaneous but withdrawals generally take longer and it might take several days for the funds to be credited to a player's e-walled account.  The reason for this is that the casino must first perform standard anti-fraud procedures and allow for reversals, which allow you to terminate your withdrawal request and transfer the funds back into your casino account.
Land-Based Casinos Comps vs Online Casino Comps
The comps that land-based casinos are famous for obviously don't translate to the online casino experience.  Rather than providing players with free meals or upgrade to their rooms, online casinos offer financial rewards based on the amount of play generated.  These bonuses can include free spins, or match bonuses, which will match a deposit dollar-for-dollar up to a specified amount.  Players are often required to bet a certain number of times before any winnings can be cashed out.
Of course, land-based casinos are more than just the games, there's also the atmosphere to consider and this is one of the main differences between online and real-world gambling.  Land-based casinos have sights and sounds that can't be replicated online.  In land-based casinos friends and loved ones can cheer you on or you can take a break to see a show.  Online casinos can't rival this experience but they do feature incredible graphics without any unnecessary distractions.  They are a convenient, entertaining, and potentially lucrative way to play from the comfort of home.